It's less than two weeks before Christmas and I've haven't touched my Christmas list. I am apart of the exclusive club of  "Last-Minute Shoppers" that retail companies despise. Oops.
In the midst of my last minute research, I compiled a mini-list of favorite items to give this season.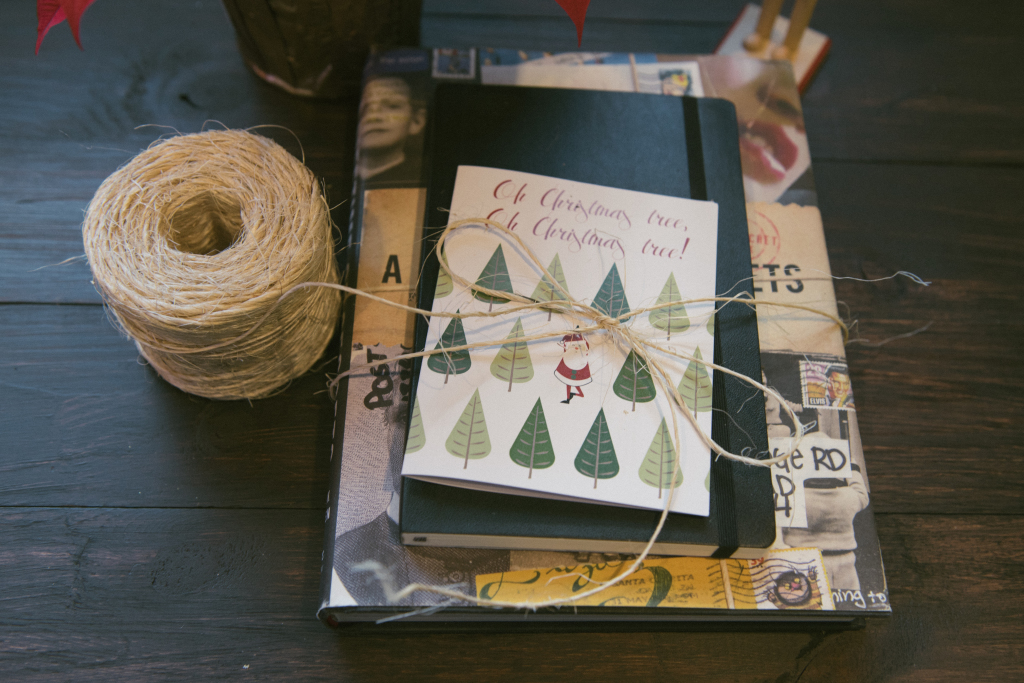 1. Christmas cards! A handwritten and thoughtful card can be best gift to give and receive. Before you rush out to buy Christmas cards at your local big retailer, consider buying from a local small business based in Orange County. Stress Less Press cards are ideal for the yogis in your life. The cards have cute characters illustrating peace and tranquility in various yoga poses. These cards are guarantee to give an instant smile to a yoga enthusiast because it's not too often you will find a 'yoga-inspired' holiday card in your mailbox!
2.  Moleskines are the Holy Grail to notebooks/journals/planners! I've have purchased my fair share of notebooks over the years and Moleskines remain my favorite for jotting down ideas or sketching out photo shoots. It's one of my favorite things to give people who enjoy drawing or writing! Yes, it's a very hipster item but the quality of Moleskines are hard to match!
3.  Share a good book! I know it's pretty silly to have books on a wish list in this day and age. However, I still think books still have a place in our digital society. The words can't be deleted or edited, it's there forever!
(I didn't want to divulge too much since some of my gift recipients read my blog)
#30days #quartercentury