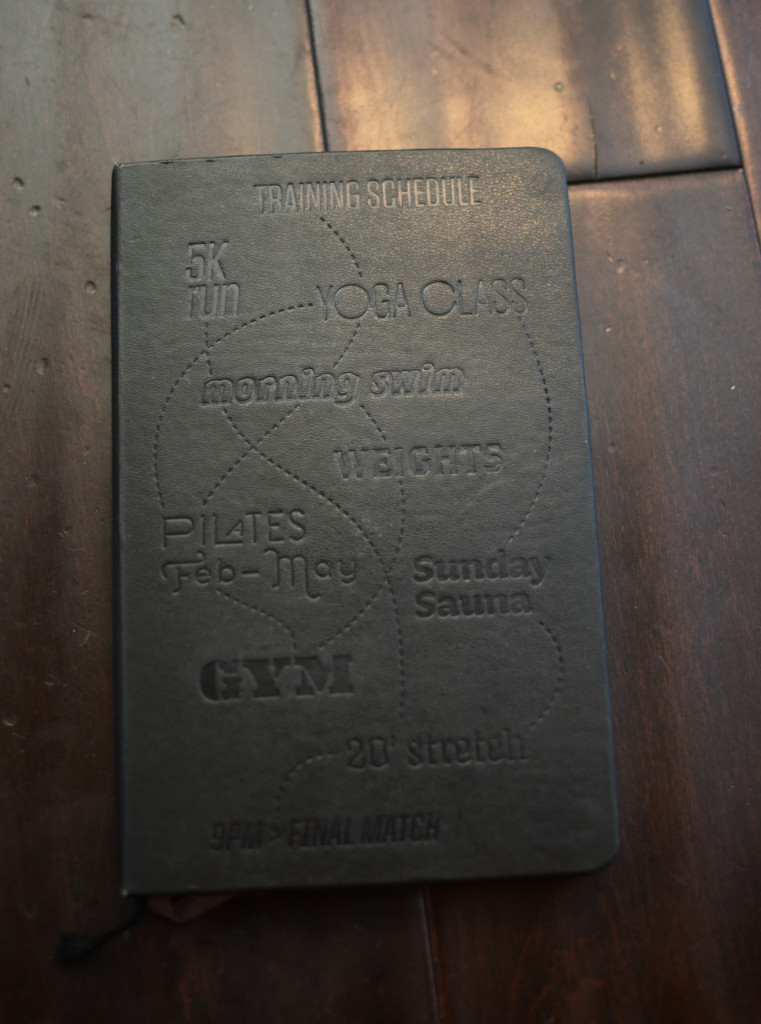 How do you keep yourself accountable for your goals?
Are you the type that can commit to a goal with 110%? Or are you the type who works better with group competitions? Or are you the type who says you have goals but never make the time to commit to it?
Hint: I am the latter!
For a long time, I struggle with stress and stress eating. I gained the coveted "Freshmen 15" and lost most of it since my college days. However, my stress levels remain the same. Instead of stressing about papers, tests, and reading assignments, I am stressed about managing my bank accounts, having enough energy for work, and transitioning into the grown up life. It's completely normal. It's called "Post-Graduate" life after all. I know I am not alone on this.
I wanted to make a commitment to myself. I wanted to keep track of my stress levels, food intake, and exercise activities. I knew it was a challenge. I have failed a lot of those "New Year – New You" challenges in the past. I didn't want to fall victim to it again this year! I bought myself the Moleskine Passion Wellness Journal because I am a Moleskine addict. I have bought many journals in the past, but nothing really compares to the quality that Moleskine delivers.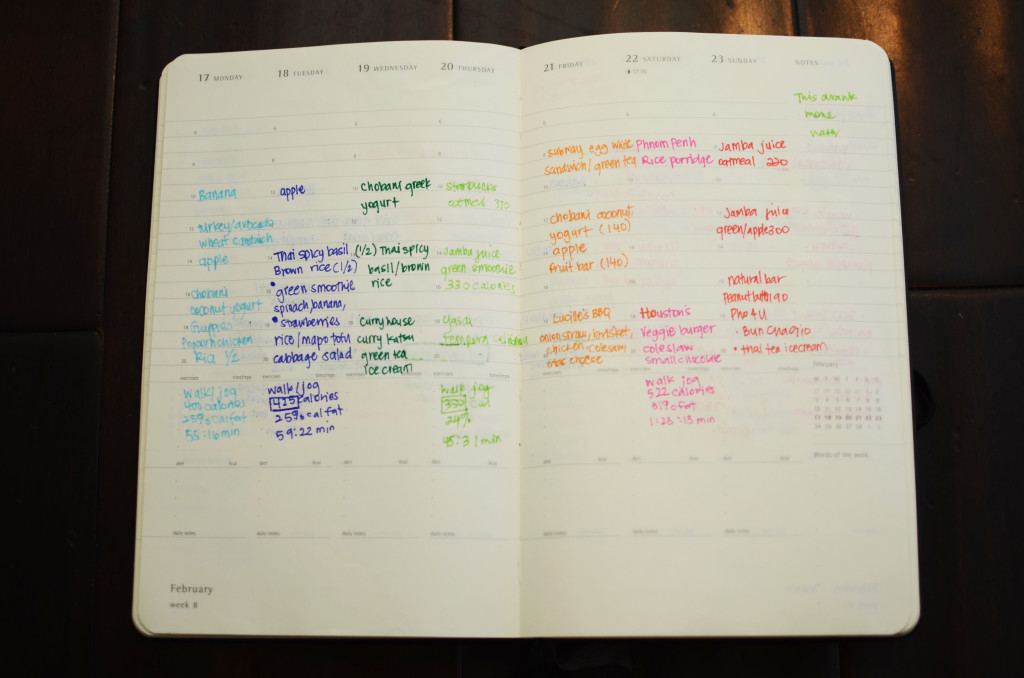 The notebook offers a handful of helpful sections to keep you on track.
Daily calendar to note special events/appointments
World map with different time zones
Measures & Conversions
International sizing for BOTH men and women
Wellness Planning
Monthly Goals
Food Calendar (Northern/Southern Hemisphere) – illustrates seasonal fruits and vegetables
Caloric Food Facts of common food
Blank portion for Caloric Food Facts you may consume
Weekly (Monday-Sunday) Food Journal with time, exercises, diet, daily notes, and words of the week
Body Therapy
Vitamins/Herbs/Others
A blank tabbed note section for your own customization
So far, I have kept this journal going for almost 3 solid months. I am not a nutritionist or a fitness trainer, but your every day kind of gal. I knew writing down a food diary would make me aware of my bad habits. According to a study from Kaiser Permanente, food diaries/journals doubles a person's weight loss. While that's not the main goal of my food journal, I wanted to be observant of my habits. Slowly but surely I am shifting my diet to include more natural whole foods and mixing up my exercise routines to be more effective.